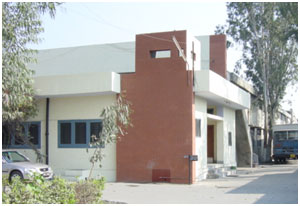 Amritsar Swadeshi Textile Corporation Pvt. Ltd. was started in 1957 as a blanket manufacturing unit in Amritsar. Today it has become one of India's premier organisations in heavy woollen and blanket manufacturing industry. It is a conglomerate of units situated in various parts of the country engaged in the entire spectrum of Woollen Blanket, Fabric and Garment manufacture right from the basic raw material.
In 1998 Amritsar Swadeshi Textile Corporation Pvt. Ltd. diversified into Acrylic Mink Blanket manufacturing in order to retain its position as one of the top houses engaged in the manufacture of blankets in India. Today Amritsar Swadeshi Textile Corporation Pvt. Ltd. employs over 1000 employees and is the largest blanket manufacturer exporter from India.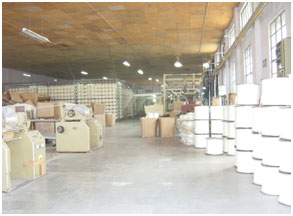 The Woollen plant is one of its kind in India and has the complete facility to convert right from Raw material to Garment without any assistance from external units. The spinning plants cater to the needs of a varied range of products from coarse yarn counts like 2NM to 6Nm for manufacture of Blankets to yarn counts like 6 Nm to 20 Nm for manufacture of fabrics and knitwear alongwith a complete fiber dyeing facility.
With complete in house weaving capacity of 405,000 Meters or 165,000 Blankets / month Amritsar Swadeshi Textile Corporation Pvt. Ltd. has one of the largest woollen blanket and heavy woollen fabric production base in the country. It also has to its strength a Garment manufacturing unit with 194 Juki stitching machines, 223 Singer/Union Special and other special application stitching machines and 27 Overlock and buttoning machines and has a capacity of 40,000 Garments to 50,000 Garments / Month.
The Blanket division is a Woolmark Licensee and has a ISO 9001:2000 Certification for Spinning , Weaving and Finishing of Woollen Blankets , Shawls and Fabrics and is one of the first heavy woollen manufacturer in India to get a complete ISO 9001:2000 certification right from raw material to end product.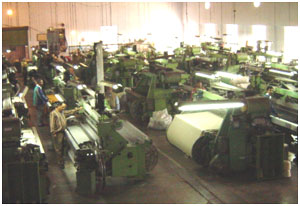 With a global list of satisfied customers like Yemen Army, Saudi Army, Unicef, International Red Cross, Old Navy, Columbia Sportswear, Carrefour, Timberland, Marlboro, Avirex, Wallaby, La Maison Simons, Amritsar Swadeshi Textile Corporation Pvt. Ltd. is the largest exporter of blankets and heavy woollen material and ready made garments for the past decade from India.
The Acrylic Mink Blanket plant - "Swadeshi Koreatex" a unit of Amritsar Swadeshi Textile Corporation Pvt. Ltd. was setup in the year 1998 keeping in view the changing requirements of customers in India as well as abroad. This unit is one of the most modern mink blanket manufacturing plant in Asia with a capacity of 2500 Blankets per day.